Design & Verification Services
Advanced Verification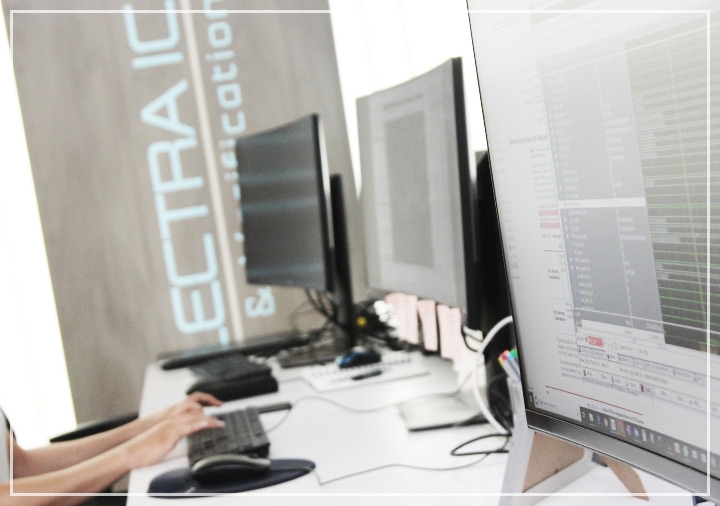 Advanced Verification in IC design means using latest verification methodologies like UVM, UVVM, OSVVM. Our team has the experience of using those methodologies not only in FPGA design of aerospace and defense projects but also in ASIC design verification projects.
We will generate verification metrics and report them back to you such that you will have proofs about the quality of the verification environement. The confidence level of your design will gradually increase as we present you the code coverage metrics such as statements, branches, FSMs, conditions, expressions in your design code. Functional coverage metrics will also be provided such that you can see how much of your design requirements are covered.
What can we do for you?

ELECTRA IC takes the ownership of;

Building/reveiwing your design requirements
Generating the Verification Plan according to the requirements
Building the verification environment using your preferred verification methodology
Implementing the test cases according to the Verification Plan
Analysing code coverage and functional coverage and capturing improvement points in the verification
Building new test cases or modifying existing test cases to increase coverage metrics and finalizing the verification project.

TEKNOPARK ISTANBUL

Sanayi Mah. Teknopark Bulvarı
No:1/9A 203 34906 - Pendik / Istanbul
Coordinates: 40.9198684, 29.3152699
Phone: +90 216 912 0167
Fax: +90 216 912 0168
Email: info@electraic.com

ODTÜ TEKNOKENT CoZone

Mustafa Kemal Mah. Dumlupınar Bulvarı
NO:280 G /1202 06510 / Çankaya / Ankara

Phone: +90 312 429 0067
Fax: +90 216 912 0168
Email: info@electraic.com