A professional Engineer Training Programme from engineers expert in their fields!
EIC Academy Engineer Training Programme is a probation period programme for new recruits in ElectraIC. A group of 6 to 10 new engineers goes through an 8 weeks intensive programme which includes trainings on different topics, hands-on project practices, presentation of what has been studied for during the trainings and a detailed evaluation feedback is given by expert engineers in their fields.
The trainings are delivered by Certified Training Instructors, projects are mentored by expert engineers and the assessments are conducted by a group of at least 3 experts.
To complete the programme, candidates must successfully pass the overall assessments.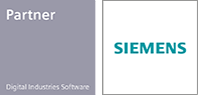 This programme is supported by 4 Doulos trainings:
Thanks to Siemens EDA, QuestaSim Prime and QVIPs are being used extensively throughout this programme. Candidates are gaining experience of using professional RTL simulation tools and Verification IPs.
Please click here to view and download EIC Academy brochure in PDF format.
| | DIGITAL DESIGN AND VHDL |
| --- | --- |
| WK1 | Digital Design and VHDL Training |
| WK2 | Design with VHDL |
| WK3 | Verification with VHDL |
| WK4 | Verification and FPGA Board Validation |
| | SYSTEM VERILOG AND UVM |
| --- | --- |
| WK5 | SystemVerilog Training |
| WK6 | UVM Training and Practice |
| WK7 | Verification Using VIPs |
| WK8 | Documentation in Verification |